STATE OF THE ART HOME SECURITY
Thousands of families trust AlarmSouth to secure their homes
Get a Free Quote
FULL CONTROL


From Your Phone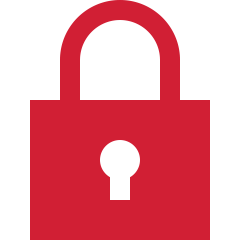 Arm & Disarm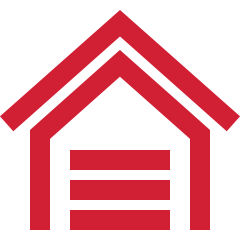 Garage Door Controls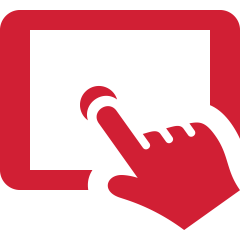 Smart Device Controls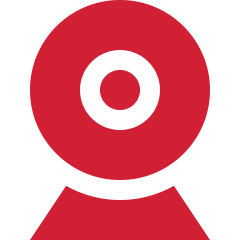 Camera Live View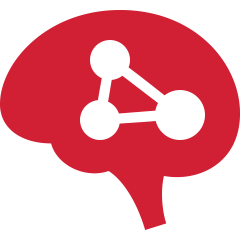 Custom Automations
Residential Security Technology
---
Alarm System Panels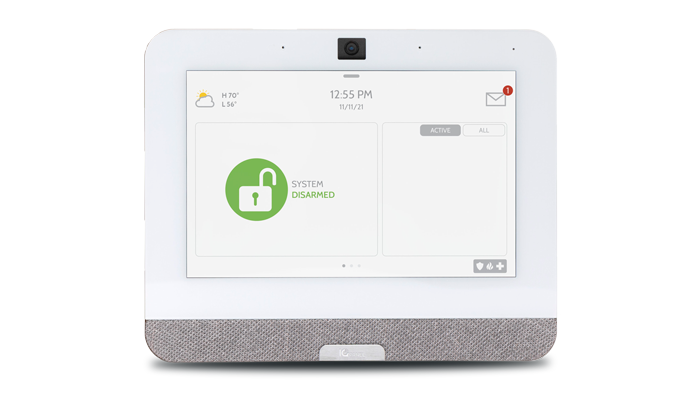 Touch Keypads
Alarmsouth offers multiple touch keypad models to fit your needs. Each model has various features including compatibility for smart home devices, allowing you to control multiple devices all from one place!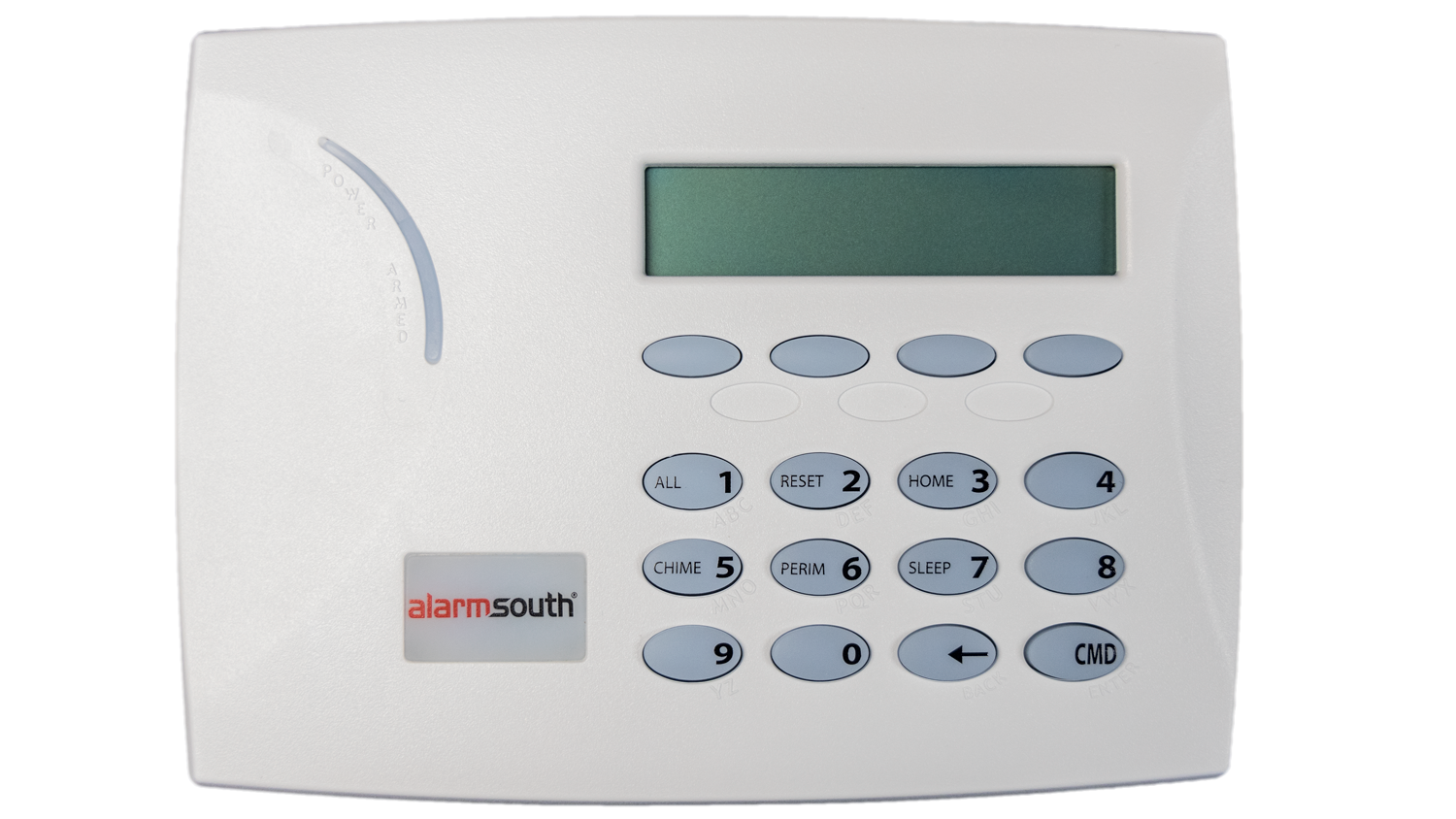 LCD Keypad
Need a simple solution? AlarmSouth offers simple, easy to use LCD keypads. LCD keypads are a staple of alarm systems and are proven to be extremely reliable.
---
Sensors For Your Security System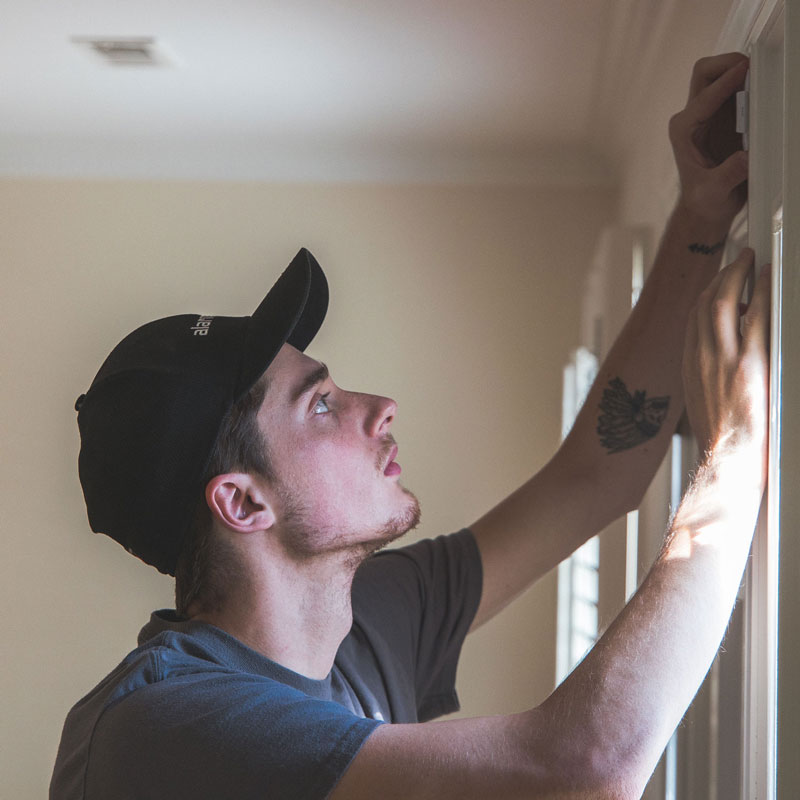 Door Contact Sensors
Monitor any door in your home from perimeter doors to interior doors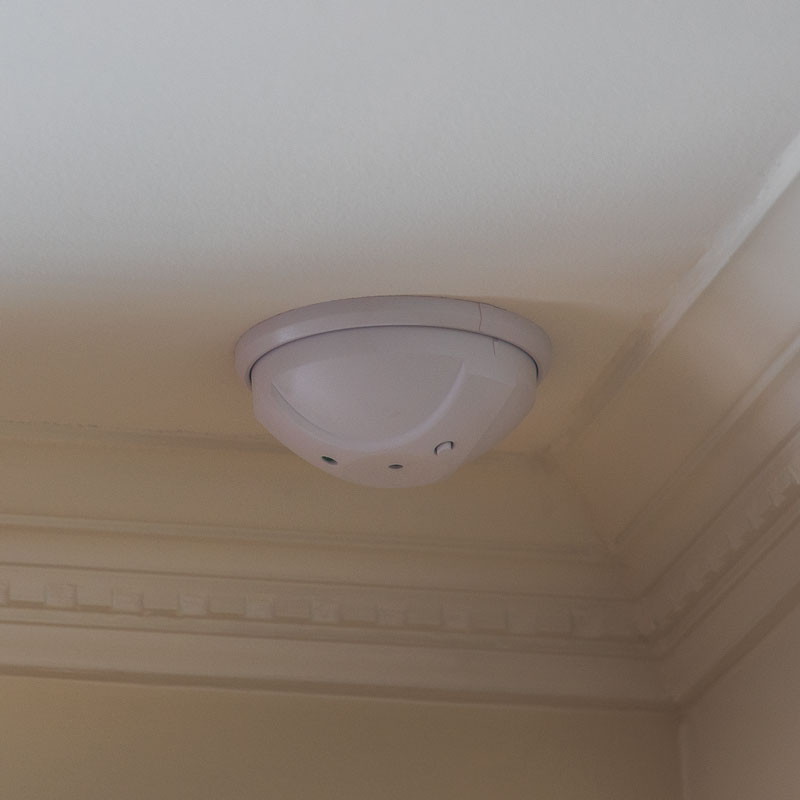 Glass Break Sensors
Glass Break Sensors detect frequencies associated with broken glass, and will alert you if a glass break is detected in the room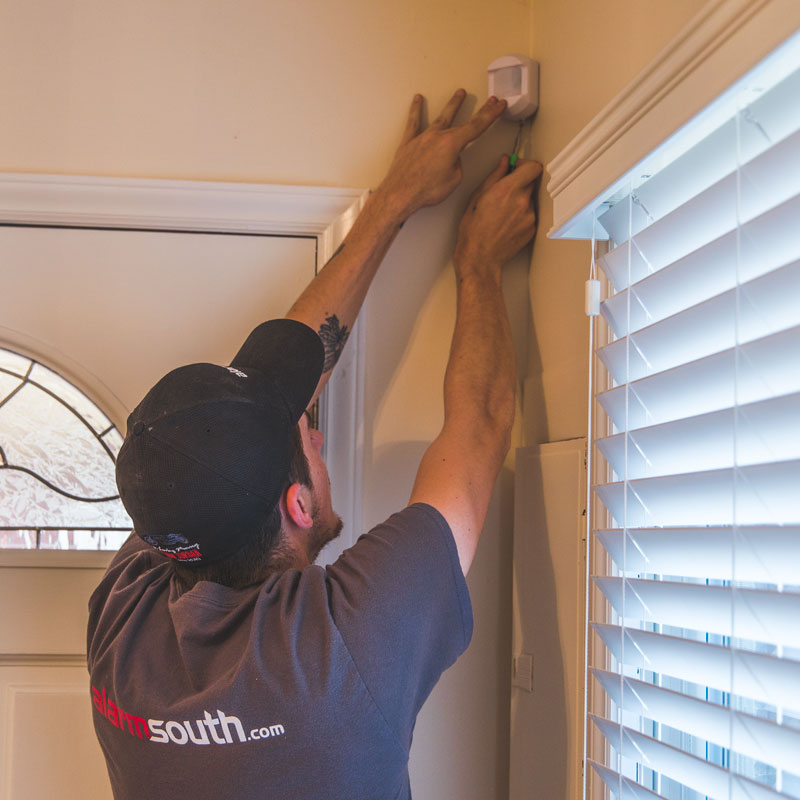 Motion Sensors
Motion sensors are a great addition to any system and an effective tool to cover larger rooms. Motion sensors can detect motion throughout a large room, and in most cases, can ignore small animals!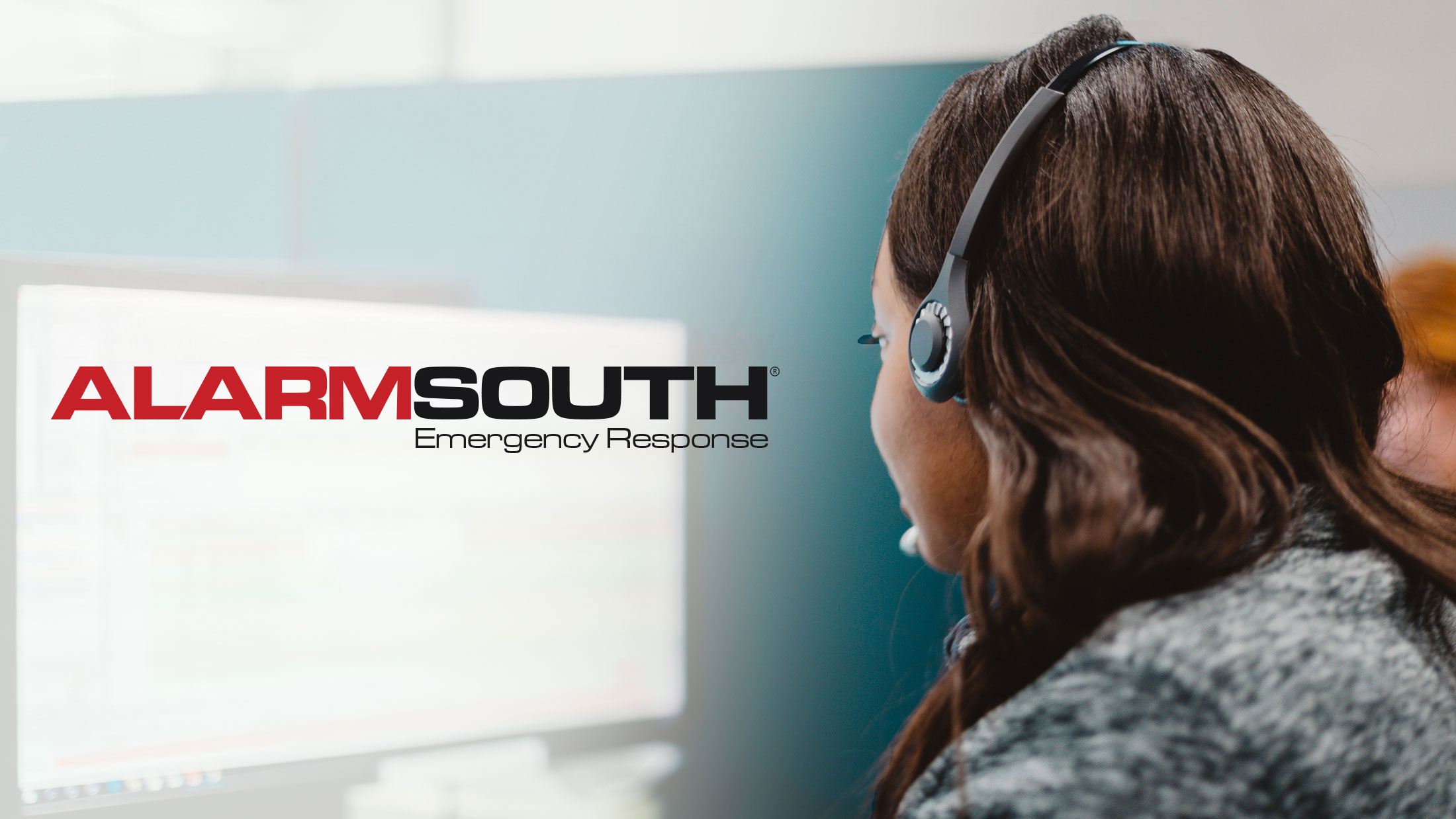 24/7 Emergency Alarm Response
Behind every alarm installation is a highly specialized team of emergency dispatchers dedicated to protecting what you value. Our monitoring partner is located in Statesville, and offers a second facility in Knoxville, TN. Both facilities are certified to the highest standards of the security industry. No matter when your alarm goes off, we will always be there for you.
Learn More
---
Fire Safety & Prevention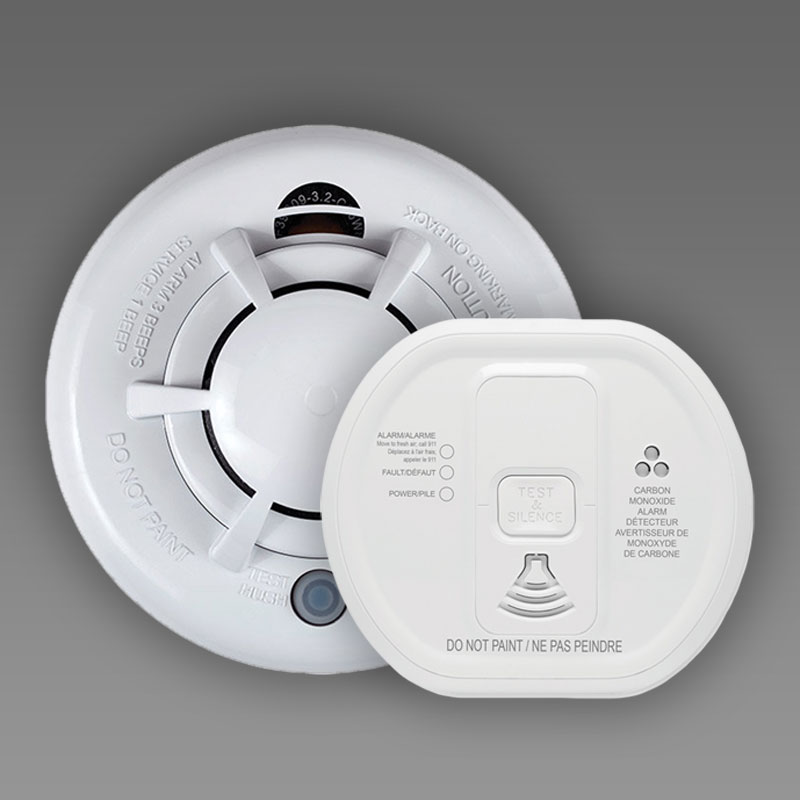 Smoke & Carbon Monoxide Detection
Protect your home from deadly fires and dangerous Carbon Monoxide with Smoke and CO detectors. Our fire safety products are rigorously tested in-house and both devices can be integrated into a monitored system.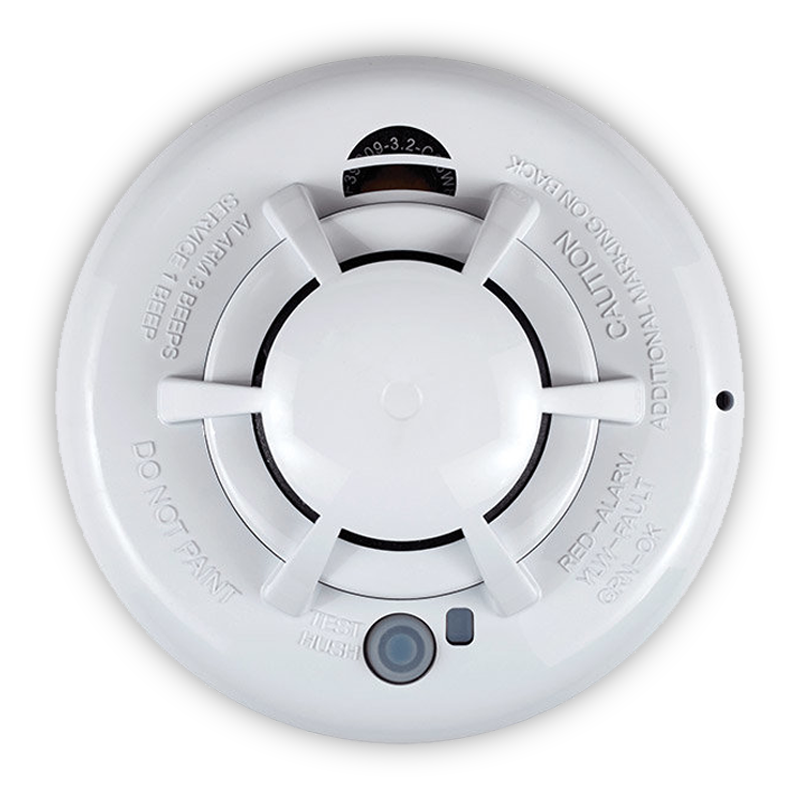 Smoke Detector
Alerts for smoke, rapidly rising heat, and also alerts for tampering, and low batteries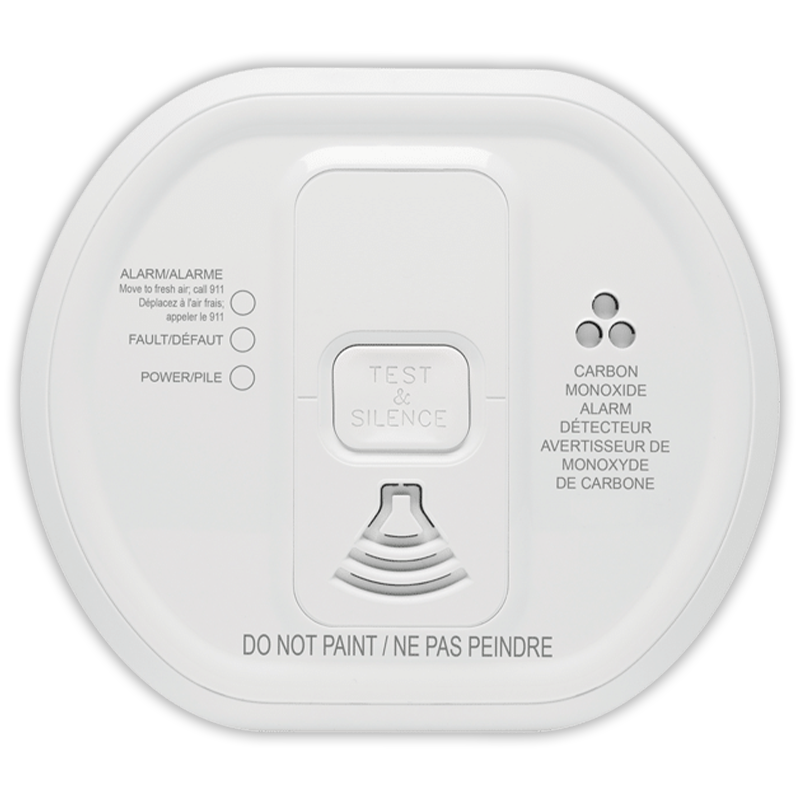 CO Detector
Monitors for unhealthy levels of Carbon Monoxide 24 hours a day.
---
Professional Video Solutions for Your Home
AlarmSouth offers the highest quality surveillance cameras packed with the latest security technology. Giving you eyes on your home, 24 hours a day.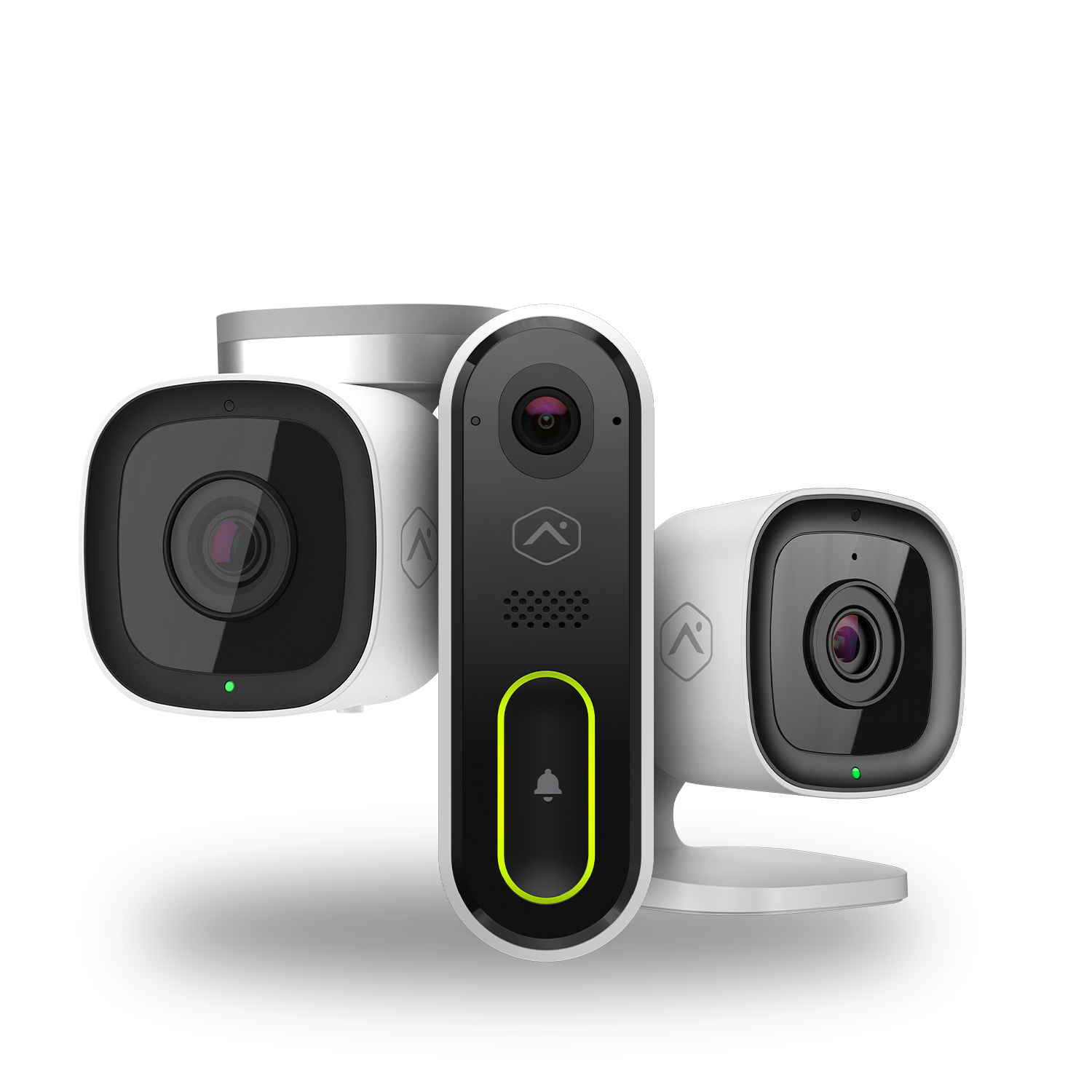 Powerful Cameras with Analytics
Cover the perimeter of your home with some of the smartest cameras on the market today. Featuring smart detection of people, animals, and vehicles. Give your security system the upper hand with AlarmSouth's video technology!
Learn More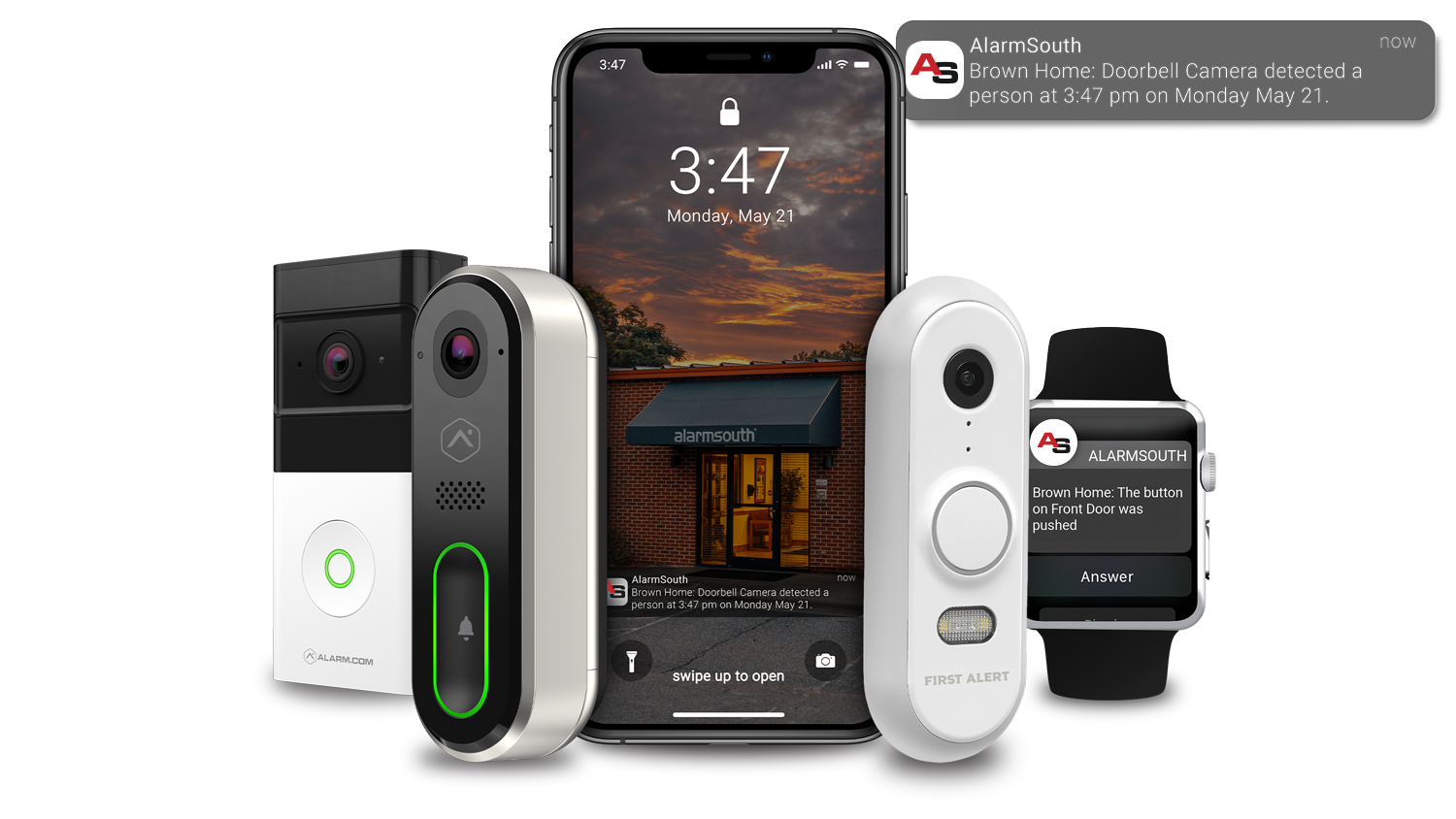 AlarmSouth's Doorbell Camera Lineup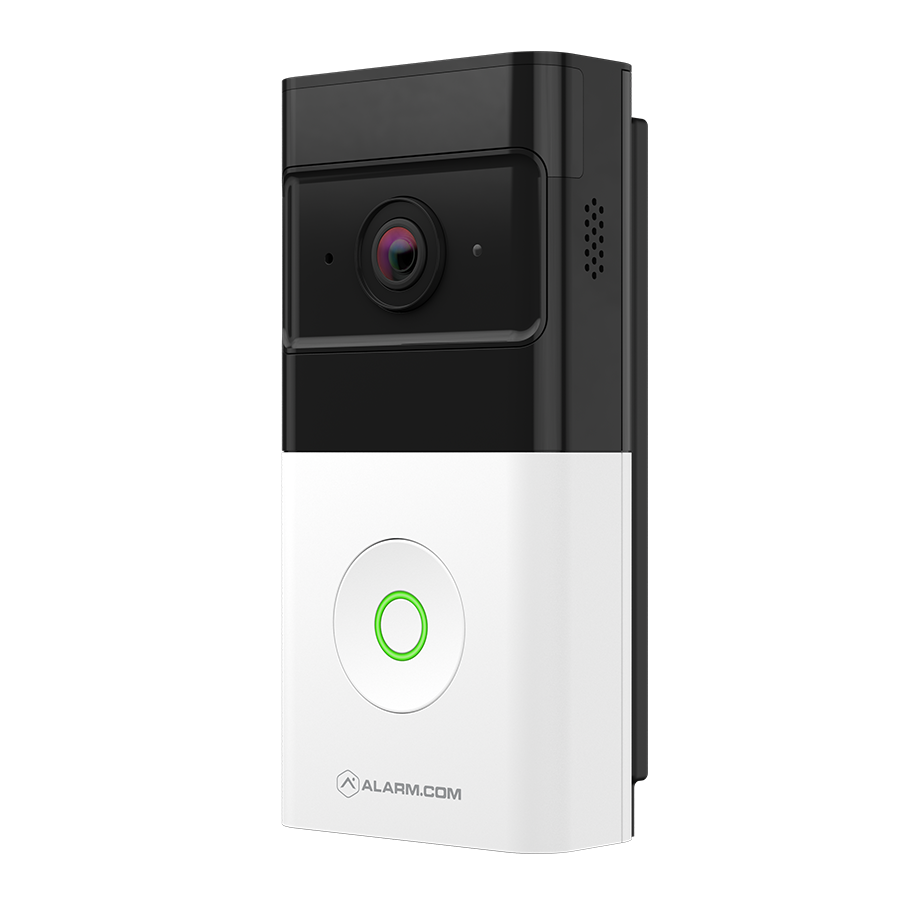 Wireless Video Doorbell
Rechargeable Battery Pack
Advanced Motion Detection
Two-Way Audio
Does Not Require Doorbell Wiring
160° Horizontal Field of View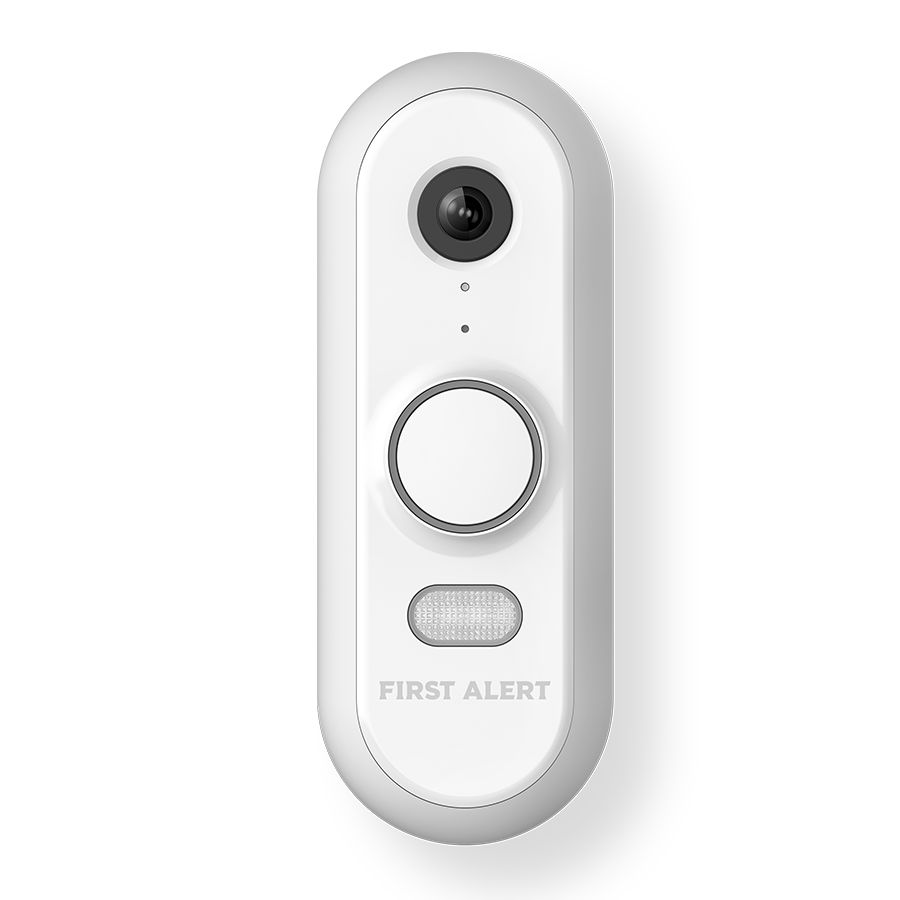 First Alert Video Doorbell
Person, Vehicle, & Animal Detection
Color Night Vision
Two-Way Audio
Tall, Full, or Wide Field of View
Uses Existing Doorbell Wiring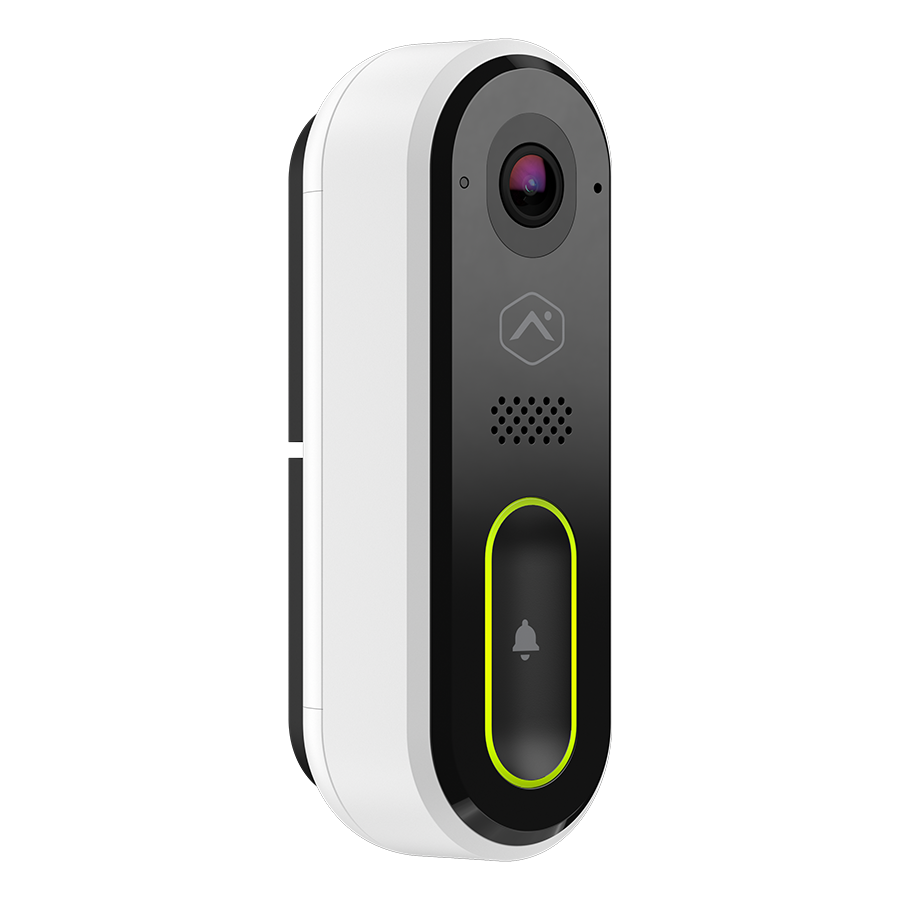 Wired Video Doorbell
Built-in Video Analytics
150° Vertical Field of View
Two-Way Audio
High Dynamic Range
Uses Existing Doorbell Wiring
Protect Your Doorstep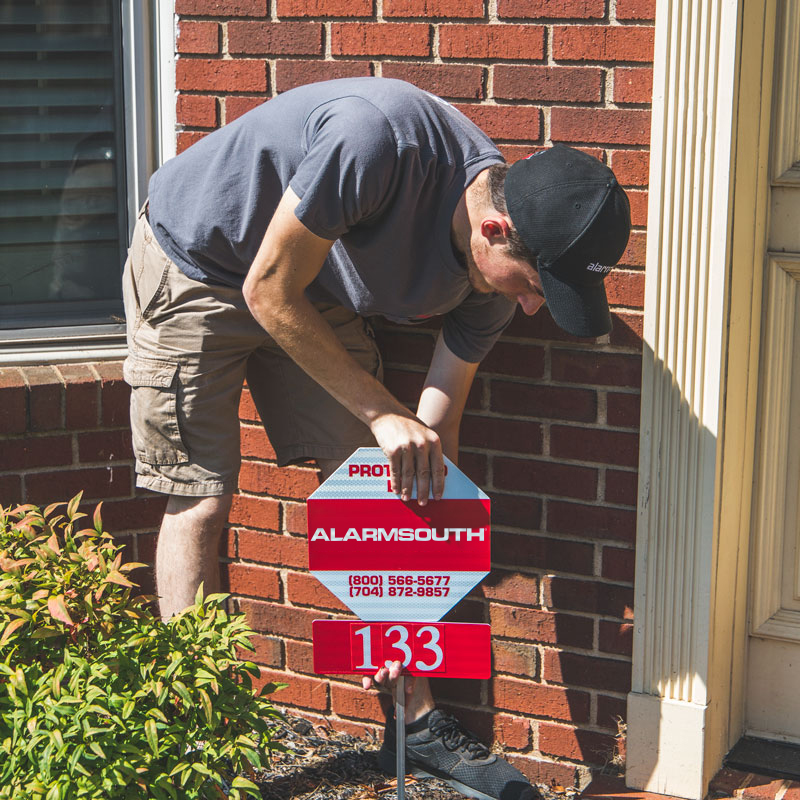 Why Should You Choose AlarmSouth?
Local, Family Owned, Small Business
Local Professional Monitoring
State-of-the-Art Technology
Over 58 Years in Business
Professional Installation
The AlarmSouth Advantage
Get Protected Today
Complete the form below to start protecting what you value