← Back to List
Six Things Your Security System Should Have
Published on Monday, June 15th, 2020
---
---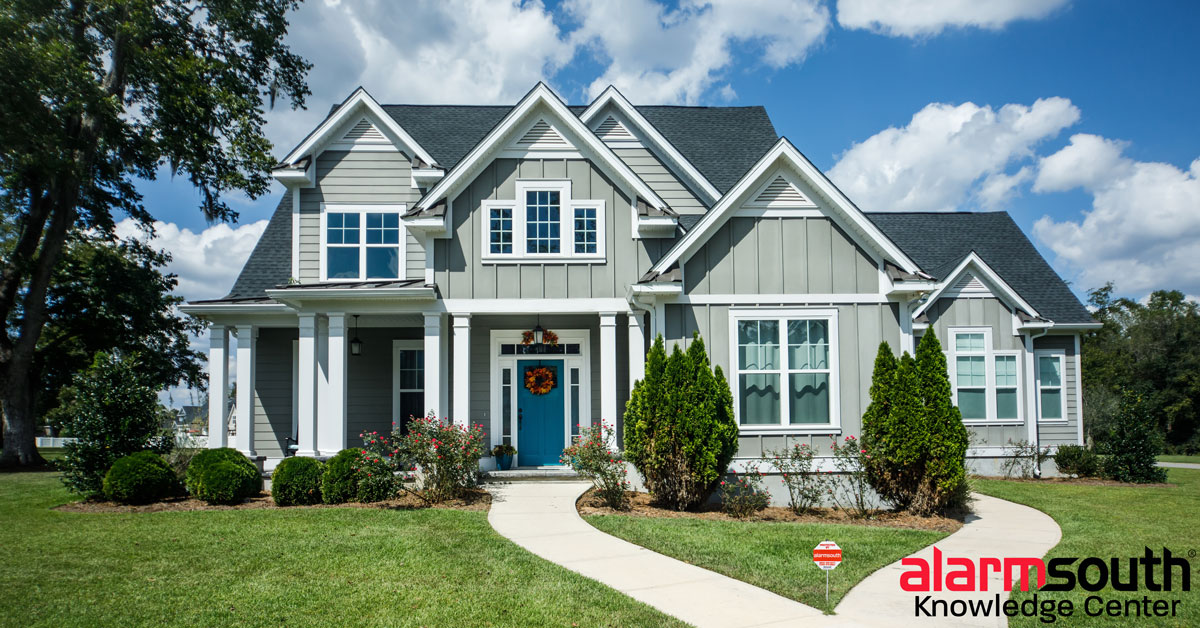 There are so many options for security systems on the market, what should the best security systems have? Which brand is better? Should I use a professional installer? Are all home security apps the same? There's a lot to research.
To get the most protection, ease of use, and everyday value, we've narrowed things down to six essential items to have in a security system. Ask these questions as you assess your options to make the smartest choice.
---
Is the System Professionally Monitored?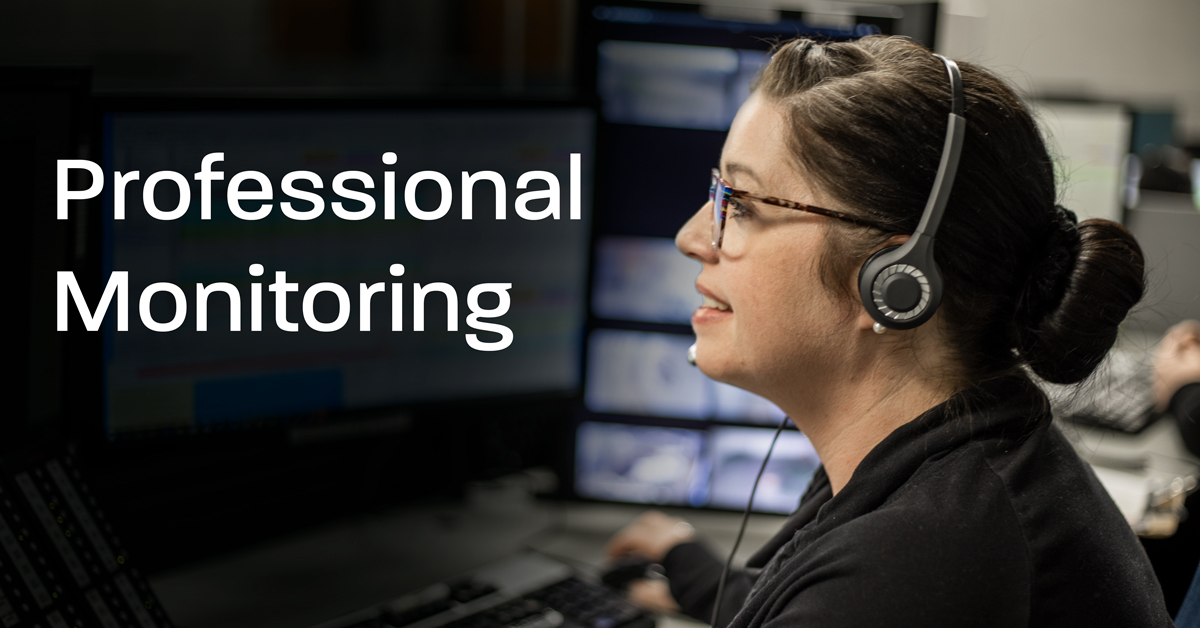 Professional monitoring is the gold standard of home security. If there's a break-in or fire at your home, a professionally monitored security system sends an emergency signal to a 24-7 monitoring station, where a trained security professional is on hand to alert your local law enforcement or fire department. All AlarmSouth security systems are professionally monitored by our sister company Security Central, one of the nation's top monitoring facilities.
Unfortunately, you can't see every smartphone alert that a security system sends you. If you're home in an emergency, your priority is to get everyone to safety. Professional monitoring provides peace of mind and ensures you are always protected.
---
Is the system Tamper-Resistant?
Not all security products are created equal. To ensure you have a security system that protects against being disabled with a hand tool, frequency interrupters, or destroyed, make sure it has:
Crash and Smash protection: A common burglary tactic is to destroy a home's security panel to prevent it from sending an emergency signal to the monitoring station. Our systems can recognize a crash and smash attack, and signal our monitoring station regardless.
Dedicated cellular connection: This type of signaling technology doesn't rely on your home's broadband or phone line, and an intruder can't physically cut it. Our security panels have a dedicated cellular connection with battery backup for power outages.
---
How many sensors does the system include?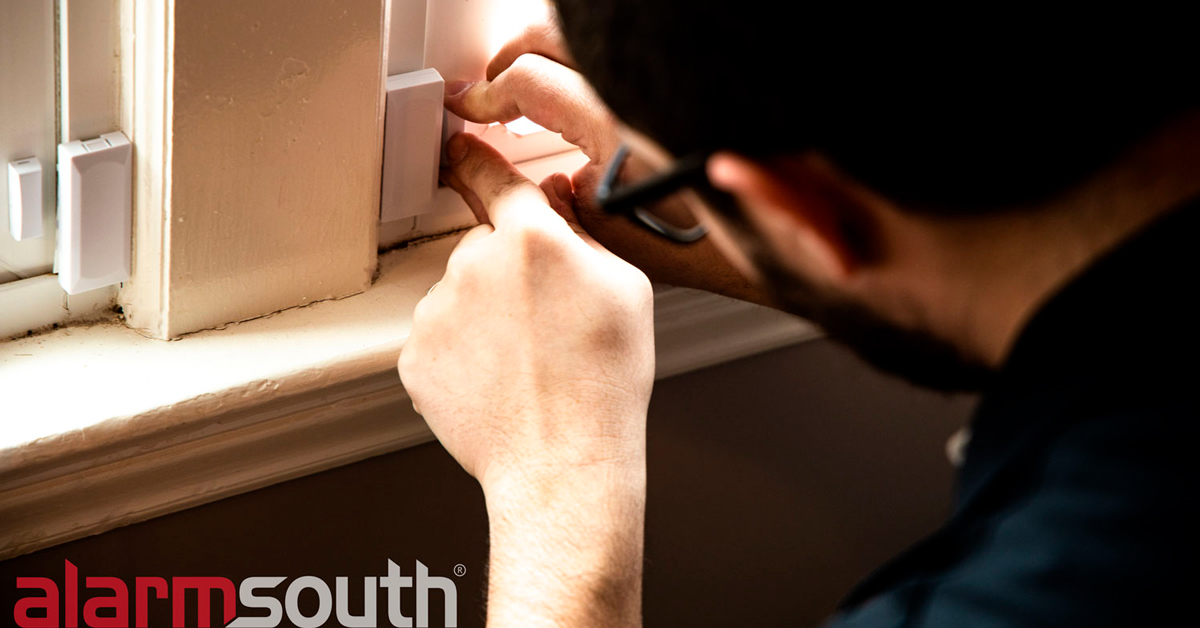 Contact sensors are home security essentials, small devices that detect the opening and closing of doors, windows, drawers, and more. Some security systems come with as little as two contact sensors, which is a problem. Burglars don't just use the front and back door. AlarmSouth will work with you to determine how many contact sensors your home needs, and provide them as part of your home security package. The average home has around ten of these incredibly useful devices installed.
---
What else will this system protect you from?
New technology means that the best security systems can protect your home from far more than a burglar. An AlarmSouth security system's proactive safeguards can detect and respond to dangers like fire, carbon monoxide, and water leaks. They can also save you time and money, tackling problems like energy waste, lost keys, and package deliveries. They can even alert you when there's unexpected activity around your house, such as your kids getting into forbidden areas. With the ability to respond to more dangers and challenges, even when disarmed, AlarmSouth gives you more value in the long run.
---
What happens if something stops working?
The most important thing about a security system is that it has to work when you need it. When you go DIY on a security or smart home setup, what happens when a device or component of the system needs professional attention?
With AlarmSouth, however, help is always at hand. With advanced training and online diagnostic tools, we can quickly troubleshoot your system. Many issues can be corrected remotely; other fixes can be carried out by a visiting technician. In addition to excellent customer support when things go wrong, some AlarmSouth systems automatically update. Making their technology even smarter and keeping your technology cutting-edge while other security systems grow obsolete.
---
Does it work with smart home devices?
You can have smart locks, smart thermostats, connected video cameras, smart lights, a video doorbell, smart shades, connected garage door openers, and more. Controlling your smart home is easy. Our smartphone app controls everything, or you can use your voice with Amazon Echo and Google Home. When it comes to automation, our security technology makes the smart home smarter.
When you have questions about the best security system for your needs, AlarmSouth is here for you. For over 55 years, we've protected homes with the best equipment the security industry has to offer!
---
Contact us today for a free assessment of your security needs!